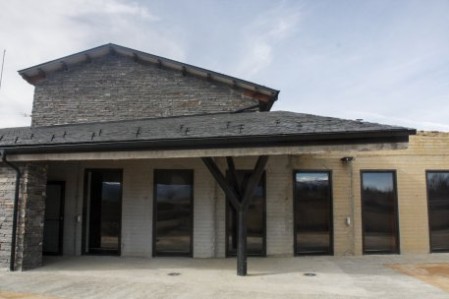 21 Aug

Interpretation Center in Bolvir
INTERPRETATION CENTRE IN BOLVIR
INSTALLATION DETAILS
Location
Description
Center of interpretation of the archaeological iberian remains
Built area: 704,83 m2.
Reception/Information.
Entrance hall.
Shop.
Didactical area/Museum exhibition hall.
Archaeological laboratory.
Archaeological warehouse.
Bar/Leisure area.
General warehouse.
Boiler room.
Power grid rooms.
Biomass boiler room.
Biomass silo.
Scope of works
Heat production from Biomass (100kW of thermal energy boiler).
Underfloor heating and Radiators.
Air-conditioning System: 2 primary air treatment units.
Plumbing.
Instant hot water.
BT electricity. 43,64 kW of contracted power.
CCTV surveillance .
Antenna, television, Voice and data and loudspeaker system.
Fire protection systems..
Propane gas installation.
Lightning protection system.
Building access control.
SCADA system for management of heat production and distribution.
Client