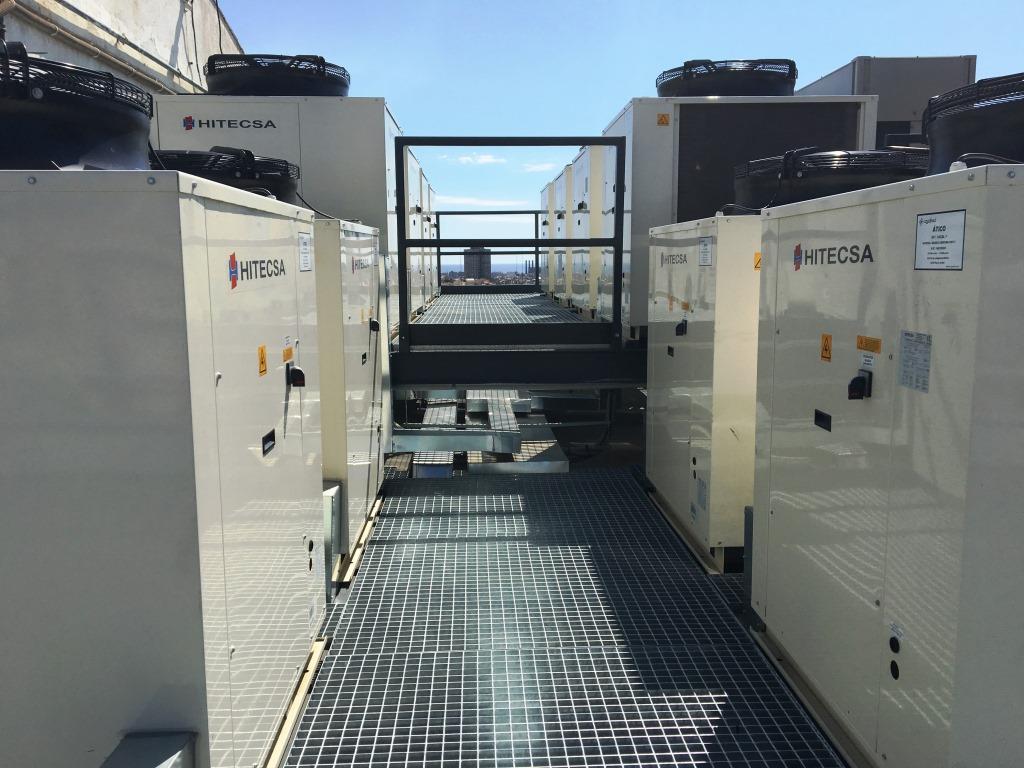 13 Oct

Av. Diagonal 453 bis-Barcelona Building
AV. DIAGONAL 453 bis BUILDING
INSTALLATION DETAILS
Location
Av. Diagonal 453 bis, Barcelona. Spain
Description
Office building. Built surface: 7,900 m2 distributed in 10 floors, intended for corporate headquarters and professional offices.
Scope of works
Installation of independent air conditioning by plants, divisible in 4 zones by planat. Autonomous direct expansion equipment with remote capacitors and VRV systems.
BT electricity installation of air conditioning equipment, including sub-tables by areas and plants.
Installation of 41 independent plumbing outlets by zones and plants. Supply of new water meter batteries and connection connections to wet plant cores.
Civil works: installation of tramex platforms on each floor of the facilities yard. Metallic structure for the support of condensing units. Special roof waterproofing treatment. Masonry, painting and plaster works in each of the plants.
Client
Comunidad de propietarios Av. Diagonal 453 bis