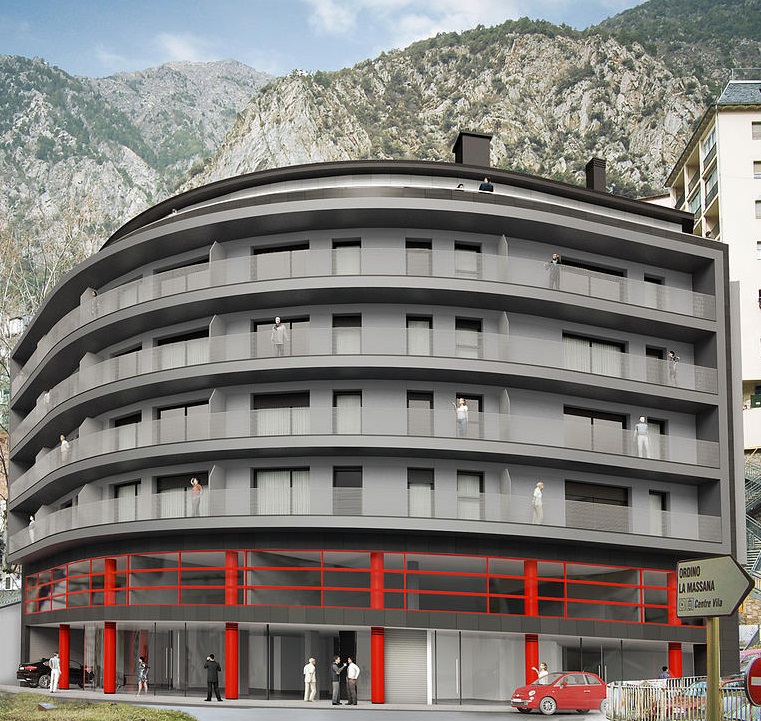 05 May

Quirola Building (Andorra)
QUIROLA BUILDING (Andorra)
INSTALLATION DETAILS
Location
Baixada del Molí 18, Andorra la Vella, Principado de Andorra
Description
Electromechanical installations and firefighting systems in 9.797m2 building with 10 floors for parking, shops, offices and housing, located in the center of Andorra la Vella.
Scope of works
Integral installation of all the items corresponding to:
Mechanical: Distribution network of cold and hot water and sanitation network of sewage and rainwater.
Electrical: BT, detection and extinction of fires in car parks and common areas, electric heating system.
Air conditioning: Air conditioning of commercial premises.
Firefighting: Network roads in parking lots (3 floors).
Client
Constructora UTE CEVALLS MARINÉ PUJAL