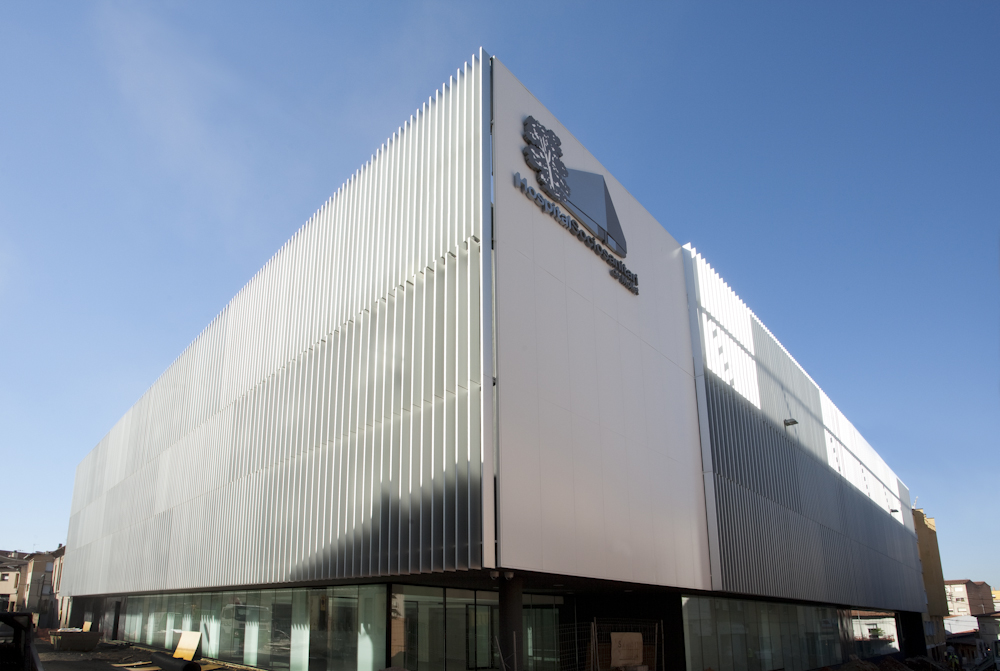 06 Nov

Mollet Socio Sanitary Hospital
MOLLET SOCIO SANITARY HOSPITAL
INSTALLATION DETAILS
Location
Mollet del Vallès, Barcelona, Spain
Description
Socio-health hospital.
Built area: 6.554,40 m2
Radiology
Dining areas
Rehabilitation rooms
Occupational therapyl
Doctor's offices
Rest areas
Single and double rooms
Surgical area
Family room
CPD
Gym
Toilets and assisted baths
Store
Recycling management room
Interior medicinal courtyard
Lift / Adapted lift
Kitchen area
Technical rooms
Scope of work
Global philosophy of installations for elderly people and outpatient surgery.
Air conditioning and heating.
BT electricity.
Lift.
Sanitation networks.
Plumbing and wastewater treatment system.
Hot Sanitary Water production (HSW).
Hot Sanitary Water storage.
Solar collectors for HSW.
Firefighting: detection and extinction.
Medical gases.
Natural gas.
Lighting protection.
Nurse call system in all the rooms.
CCTV surveillance and building access control systems.
Telecommunication systems, video door entry, loudspeaker, tv, voice and data.
SCADA system for management of the air conditioning, hot sanitary water and lighting installations for energy optimization for all production systems.
Client
PRIVATE FOUNDATION OF THE MOLLET HOSPITAL