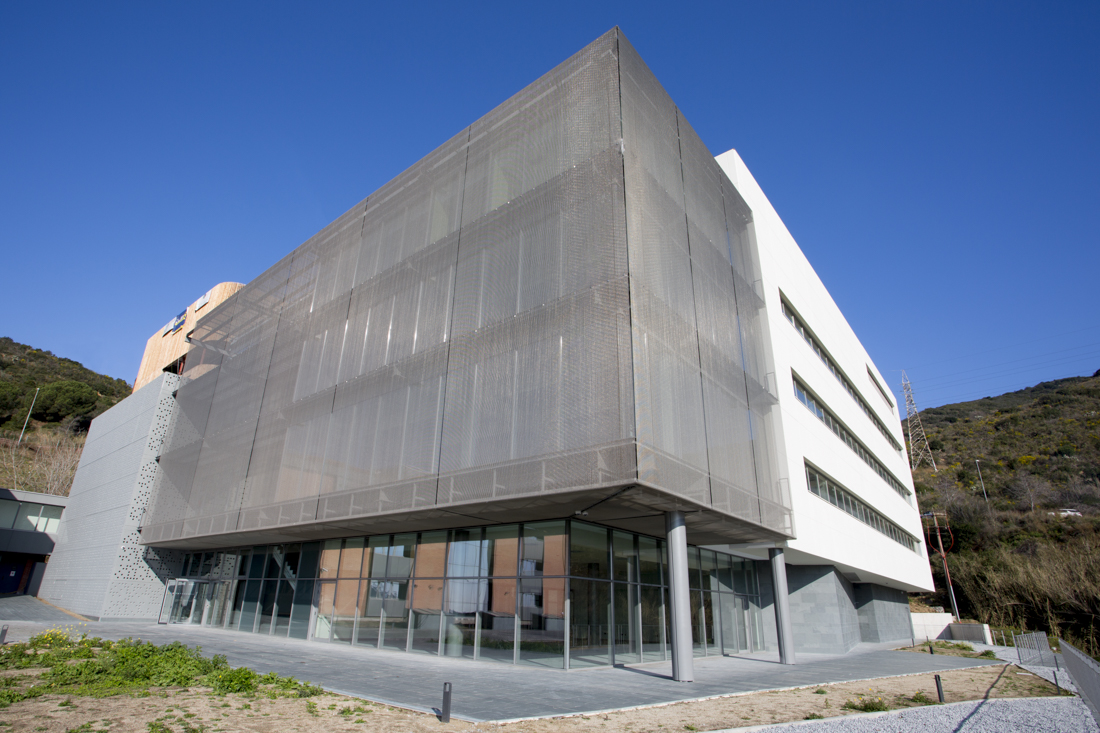 07 Feb

JOSEP CARRERAS FOUNDATION NEW BUILDING
JOSEP CARRERAS FOUNDATION NEW BUILDING
INSTALLATION DETAILS
Location
C/Can Ruti s/n, Camí de les Escoles, Badalona, Barcelona (España)
Description
Research building against leukemia.
Constructed area: 10.508m2.
Laboratories and research spaces.
Cultivation rooms.
Offices.
2 Class B white rooms
Cold rooms.
Auditorium.
CPD.
Freezers room.
Parking.
Cafeteria – Dining room.
Reception and dispatches.
Dressing rooms.
Refrigeration energy production with chiller plants.
Production of heat energy with gas boiler
Production of electricity with photovoltaic installation.
Electrical panels room.
Scope of works
Production of heat with a 564 kW thermal gas boiler.
Cold production with chillers condensed by air of 1217 kW thermal.
Production of cold CPD system TIER III.
Production of electrical energy 10.3 kWp photovoltaic installation.
Air conditioning 9 units of primary air treatment and 2 hygienic units (class 1).
Plumbing, decalcified water, osmotized water.
Electricity of MT and BT. Emergency supply. Contracted power 800 kW.
Installation of voice and data, public address system, video intercom, access control.
Fire protection facilities.
SCADA for the management of the facilities.
Client
Fundació Institut de Recerca contra la Leucèmia Josep Carreras