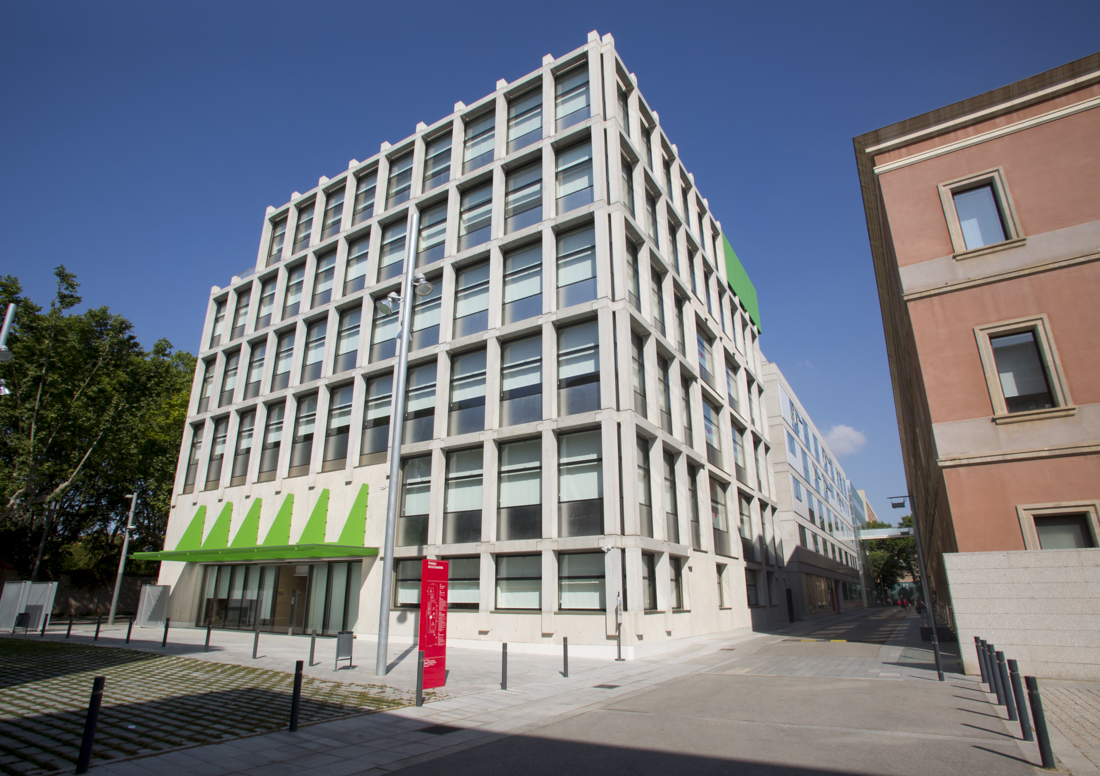 27 Oct

Pasqual Maragall Foundation
PASQUAL MARAGALL FOUNDATION
INSTALLATION DETAILS
Location
C/Wellington, 32, Barcelona (España)
Description
Research building against Alzheimer's.
Built surface: 4.300m2.
Magnetic resonance.
Laboratory.
Offices.
Barcelona Beta.
Multipurpose room.
Intravenous infusion room.
Kitchen – office.
Reception and dispatches.
Changing rooms.
Refrigeration energy production with chiller plants.
Production of heat energy with gas boiler.
Production of electricity with photovoltaic installation.
Electrical panel room
Scope of works
Production of heat with a 240 kW thermal gas boiler.
Cold production with 374 kW thermal chiller.
Production of cold magnetic resonance with 50 kW thermal chiller.
Production of electrical energy, photovoltaic installation of 43 kW electric.
Air conditioning 4 units of primary air treatment.
Plumbing, decalcified water, osmotized water.
Medicinal gases (oxygen, CO2, vacuum, compressed air).
Sanitary hot water with heat recovery.
Electricity of MT and BT. Contracted power 452 kW.
Voice and data installation, public address system, video intercom, access control.
Fire installations.
SCADA for the management of the facilities.
Client
Fundació Pasqual Maragall