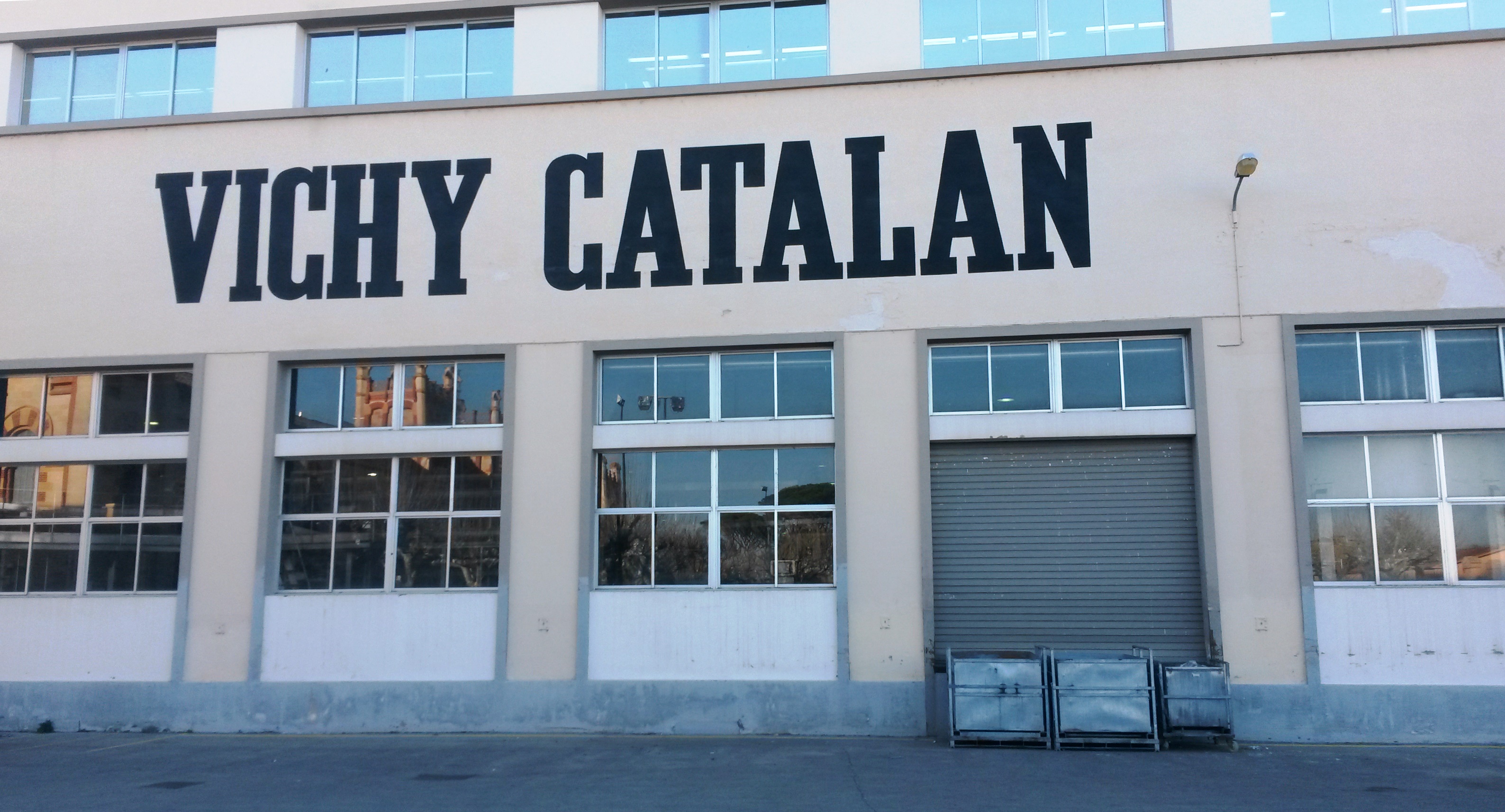 03 Jan

VICHY CATALÁN – Refrigeration installation
VICHY CATALÁN – Refrigeration installation
INSTALLATION DETAILS
Location
Caldes de Malavella, Girona, Spain
Description
Refrigerating installation of the Vichy Catalán Factory. Surface built 675.00 m2.
Room Industrial Cold Production Machines.
Floor Cover Evaporative Capacitors.
Water Treatment Deck Plant.
General Cold Industrial Electrical Panel Room.
Water Production Room.
Room Multitubular Evaporators cooling Vichy Water.
Cold Water Deposit Room.
Scope of works
Production of industrial cold for the cooling of Vichy water.
Screw type compressor with oil separator of 975 kW + 5 / + 35ºC, equipped with a frequency inverter and its own PLC.
Revision and reconditioning of piston reciprocating compressor with new electric motor IE3.
Particle Separator Set of Ф1.2 x 4 m, horizontal type and manual oil recovery. Liquid supply with valve Expansion electronics and analog level control.
Pressure group consisting of 2 pumps for pumping NH3 liquid of 8 m3 / h and 15 mcl.
2 Evaporative condensers with raft and polyester enclosures, 1000 kW each, fans with frequency variators and floating condensation control system.
Water cooling in multitubular exchangers Ammonia – Water.
Ammonia leak detection system in water circuit.
BT electricity. Installed electrical power 420 kWe. General picture of Power and Control.
SCADA for management of cold production and water cooling in Vichy.
Client
VICHY CATALAN – Premium Mix