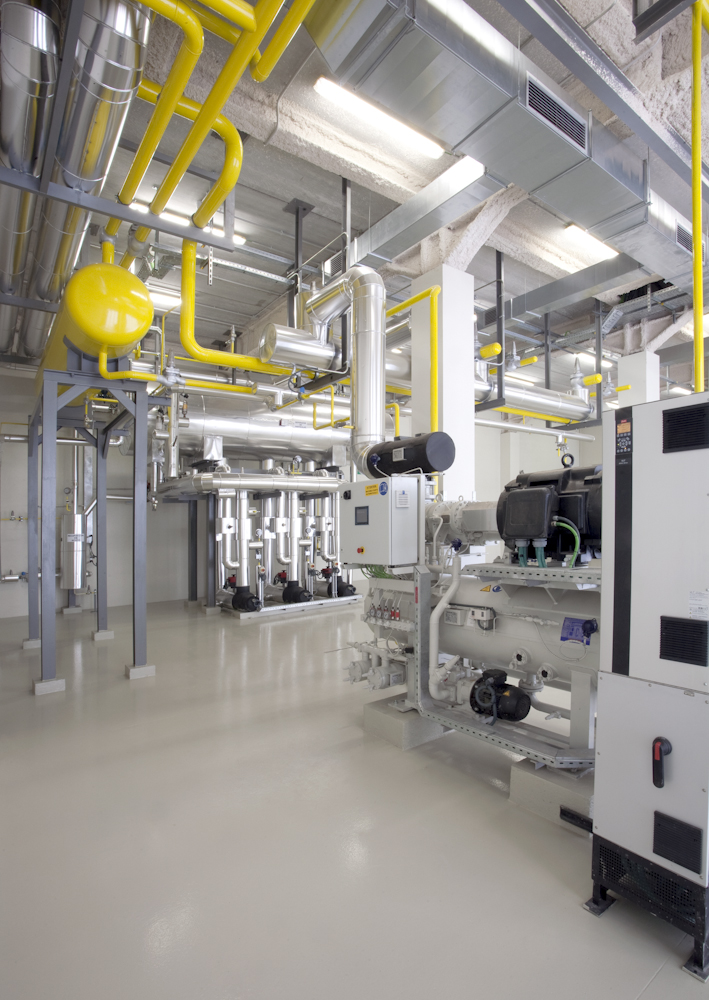 19 Jun

Consum – Industrial cooling
CONSUM – Industrial cooling
INSTALLATION DETAILS
Location
Description
Cooling installations for the refrigeration of cold fish rooms, loading and unloading dock. Initial capacity of 148 kWF, for a volume of 4414m3, covering an area of 981 m2.
Scope of works
Screw type compressor on the Oil separator, of 579 kWF -6/+35ºC, with a frequency converter and PLC amb Variador de Freqüència i PLC of self control.
Combined Particle Separator of 5.700 litres and diameter of 1,2x5m, horizontal-type, 3 pumping intake and oil recovery automatic system. Liquid supply with expansion electronic valve and level control of 4 points.
Pressure boosting system with 3 multi-cellular pumps of liquid NH3 of 50 m3/h and 35mcl of NH3 liquid cooling. Pressure control system by means of frequency converters in pump motors.
Evaporative condenser with polyester frameworks, of 1400 kWC, fans with frequency converters, and Condensation modulating Control System.
Installation of evaporators, with NH3 inlet /outlet valve blocks.
General power and control panel installation, electric cables up to the consumption and signal points. Control System by Industrial PLC and management by Scada System.
Carbon steel pipeline network, Constuction quality control and CE marked, according to the new regulation of RAP.
Client
CONSUM Valencian Cooperative Society