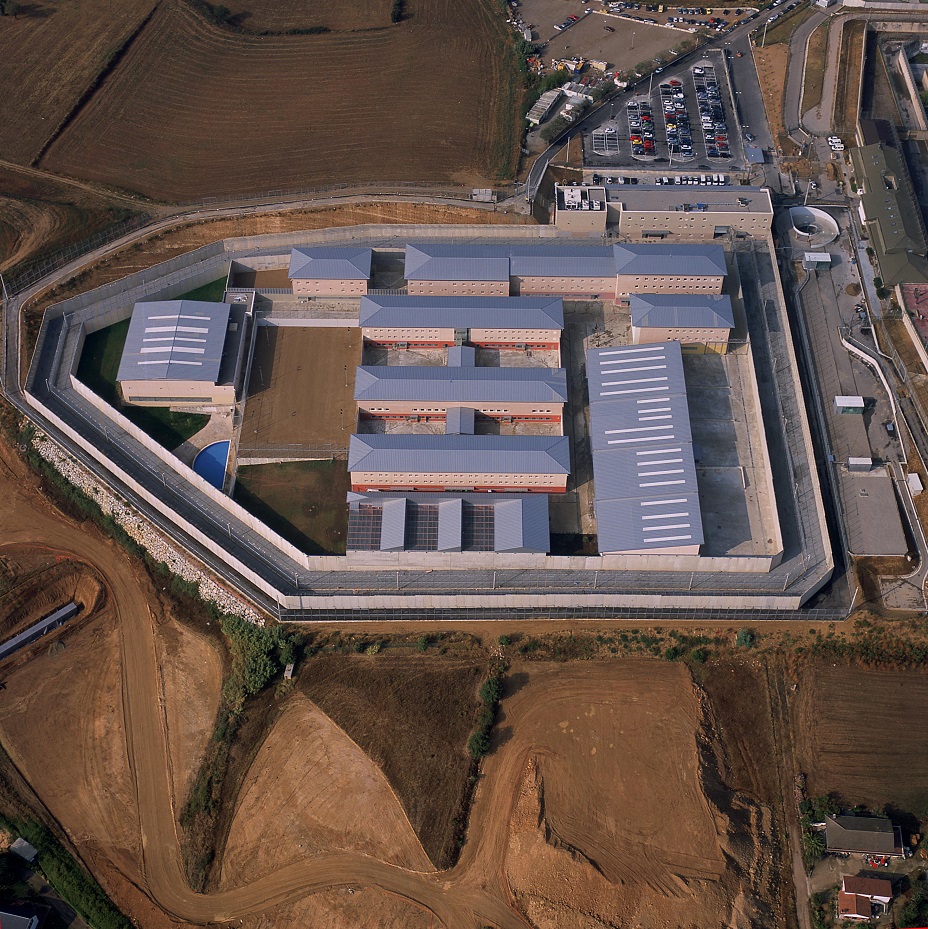 30 May

Quatre Camins Prison
QUATRE CAMINS PRISON
INSTALLATION DETAILS
Location
La Roca del Vallès, Barcelona, Spain
Description
Penitentiary Center for Rehabilitation of Young offenders.
Built area: 43.847,51 m2. Capacity for 450 people.
4 ordinary cell-blocks with 10 cells. 1 admissions cell-block with 10 cells. 1 closed-regimen module with 20 cells. 1 nursing module with 10 double rooms. 1 module of mental health with 10 double rooms. 1 specialized care module for 15 people.
Catering facilities.
Laundry.
Occupational training rooms.
General stores.
Communication area with 20 visiting rooms.
Sports area: covered sports center, football pitch, gym, swimming pool. Locker rooms.
Auditorium / theatre (170 seats).
Scope of works
Installation with special attention to antivandalic design.
Air conditioning and heating solution.
BT/MT electricity.
Fluid power distribution networks.
Sanitation networks.
Plumbing and wastewater treatment systems.
Treatment system for the swimming pool.
Firefighting: detection and extinction.
Natural gas.
CCTV surveillance and access control systems with cell and building doors.
IT telecommunication systems, voice and data.
Security system. The Perimeter Security System consists of three redundant electronic detection systems and a security perimeter consisting of 3 physical barriers of 6 meters in height.
BMS systems (Building Management System), industrial PLC programming and SCADA system integration also integrated in the Security System..
Client
Autonomous Government of Catalonia – Department of Justice