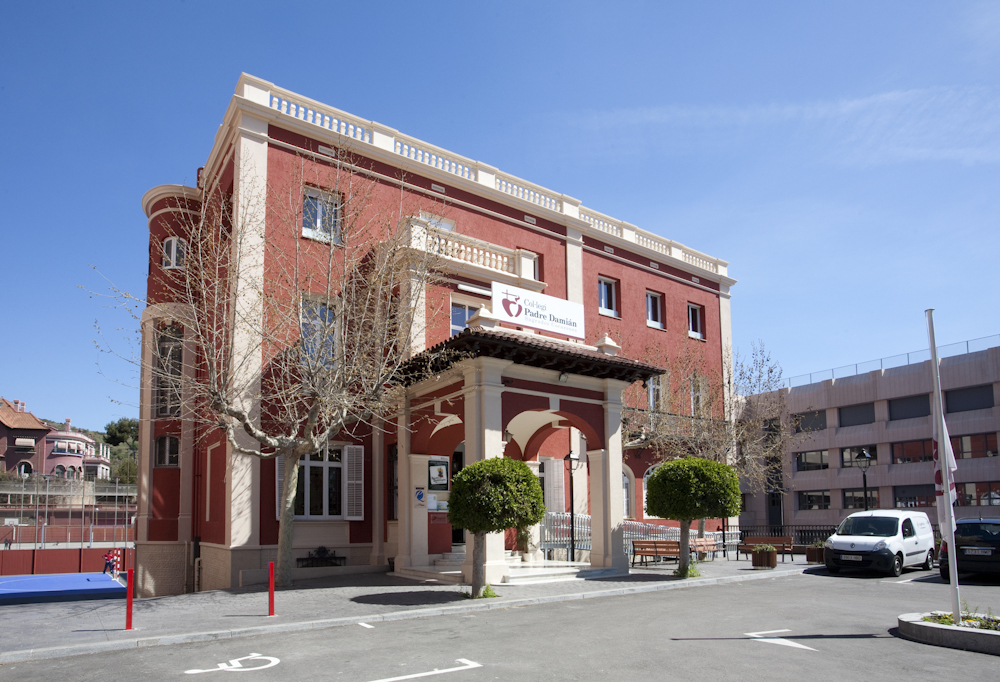 19 Feb

Padre Damián School
PADRE DAMIÁN SCHOOL
INSTALLATION DETAILS
Location
Avinguda de Vallvidrera 10, Barcelona, Spain
Description
School buildings (primary education, secondary education and high school).
Built area 9.686 m2.
Dining room
Activities room.
Kitchen
80 Classrooms
Meeting rooms
Oratory/ Chapel
Library
Teacher's building (offices, meeting rooms and school administratio)
Playgrounds
Outdoor sports grounds
Sports centre
Medium voltage transformation centre
Boiler rooms
2 parking levels
Scope of works
New installations for the refurbishment of three existing buildings and for a new one.
Air conditioning and heating.
Radiant floor heating.
LV and HV Electricity.
Emergency power supply by means of a feed voltage generation unit.
Sanitation networks.
Plumbing and wastewater treatment systems.
Domestic hot water production systems .
Storage of hot sanitary water.
Solar panels for hot water.
CFirefighting: detection and extinction.
Natural gas.
Lightning protection system.
Telecommunication systems, video door entry, loudspeaker, tv.
Voice and data network.
SCADA system for management of the air conditioning, hot sanitary water and lighting installations for energy optimization for all production systems.
Client