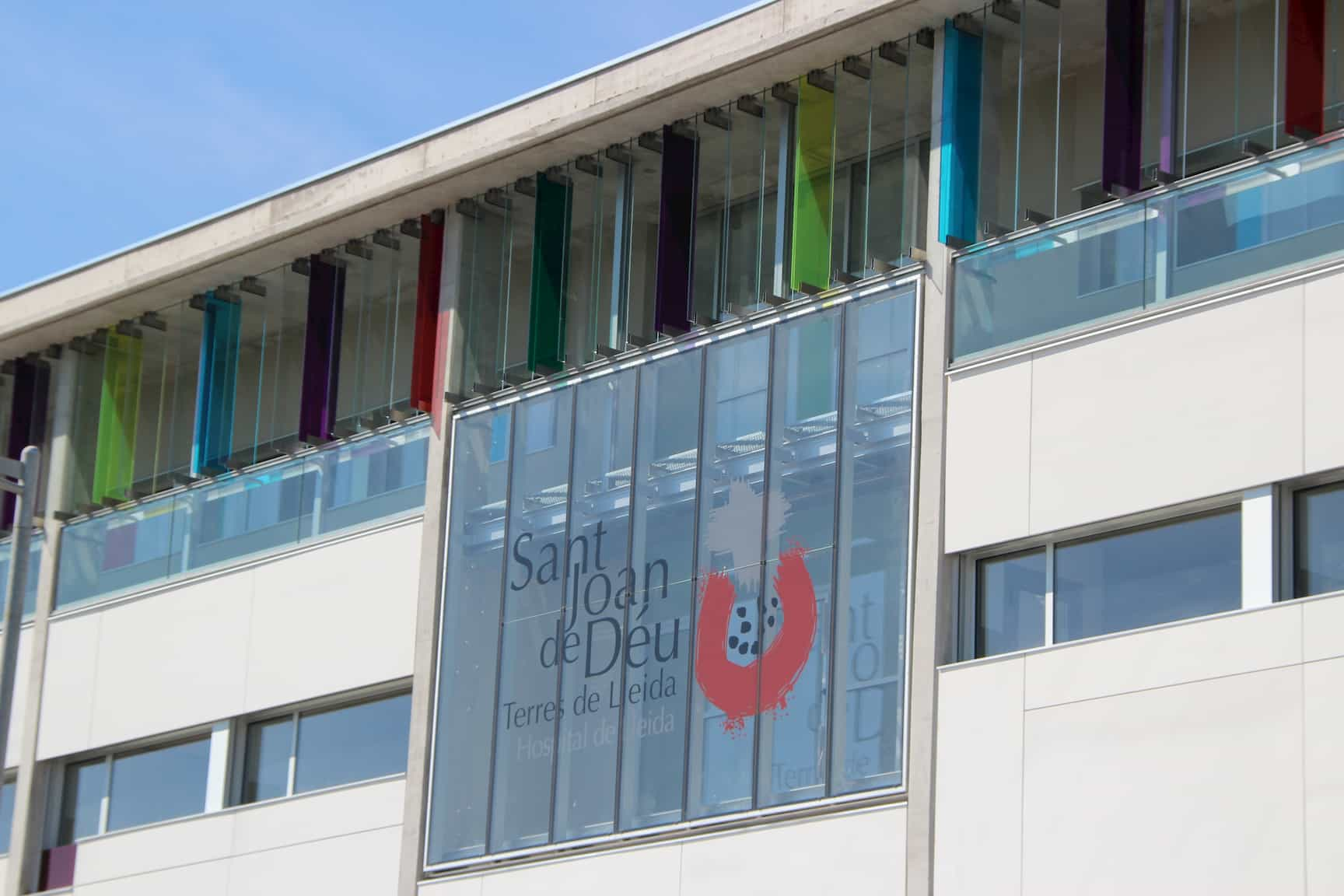 13 Apr

Mental Health Policy Unit – San Juan de Dios
MENTAL HEALTH POLICY UNIT – SAN JUAN DE DIOS
INSTALLATION DETAILS
Location
Avenida de la Canadiense s/n, Sector Sur 5, Lleida, (Spain)
Description
Set of facilities for a building intended for Multipurpose Unit of Mental Health. Built surface: 12,434m2 The building is composed of basement (parking, technical rooms, dressing rooms, kitchen and storage), ground floor (reception, day hospital, mental health center for children, mental health for the intellectually disabled, administration, management, meeting rooms, auditorium, chapel, classroom, library, offices), 1st, 2nd and 3rd floors (hospitalization, rehabilitation, workshop rooms, offices, nursing control), ground floor (exclusively houses technical facilities: cold production plants, heat , pumping, vertical vents, etc.)
Scope of works
Air conditioning
Cold production with chillers condensed by air with an overall power of 900 kW thermal (400 kW with partial heat recovery)
Cold and heat production with variable refrigerant flow and heat recovery, with an overall thermal power of 70kW
Heat and DHW production with 950 kW thermal gas boilers.
Production of heat with thermal biomass boiler of 400 kW
Installation of radiant-cooling floor in almost the entire building, with 55 km of polyethylene pipe.
Air-conditioned areas with variable air volume
.
Ventilation
Overpressure of protected stairs.
Various ventilations.
MT and BT electricity
Supply with Medium Voltage, with two transformers of vegetal ester of 630 kVA.
630 kVA generator set.
Integral exterior and interior lighting, normal and emergency, with LED technology.
Team sets of S.A.I. with a total power of 50 kVA
Mechanical installations
Sanitation: installation of pluvial and fecal sanitation integrally with soundproof polypropylene tube. System for the use of rainwater.
Plumbing: double water supply (irrigation channel and general network), decalcification and chlorination system, pressure groups, fluxers network, AFS and ACS network, irrigation.
Firefighting: pressure groups, BIE's network, extinguishers and automatic extinguishing transformer room. Fire detection installation. Installation of fuel gas.
Weak signals
Installation of voice and data, TV-FM, public address system, video intercom, CTTV, patient-nurse, automation of blinds, alarm and access control.
BMS for the technical management of the facilities.
Client
Orden Hospitalaria de San Juan de Dios